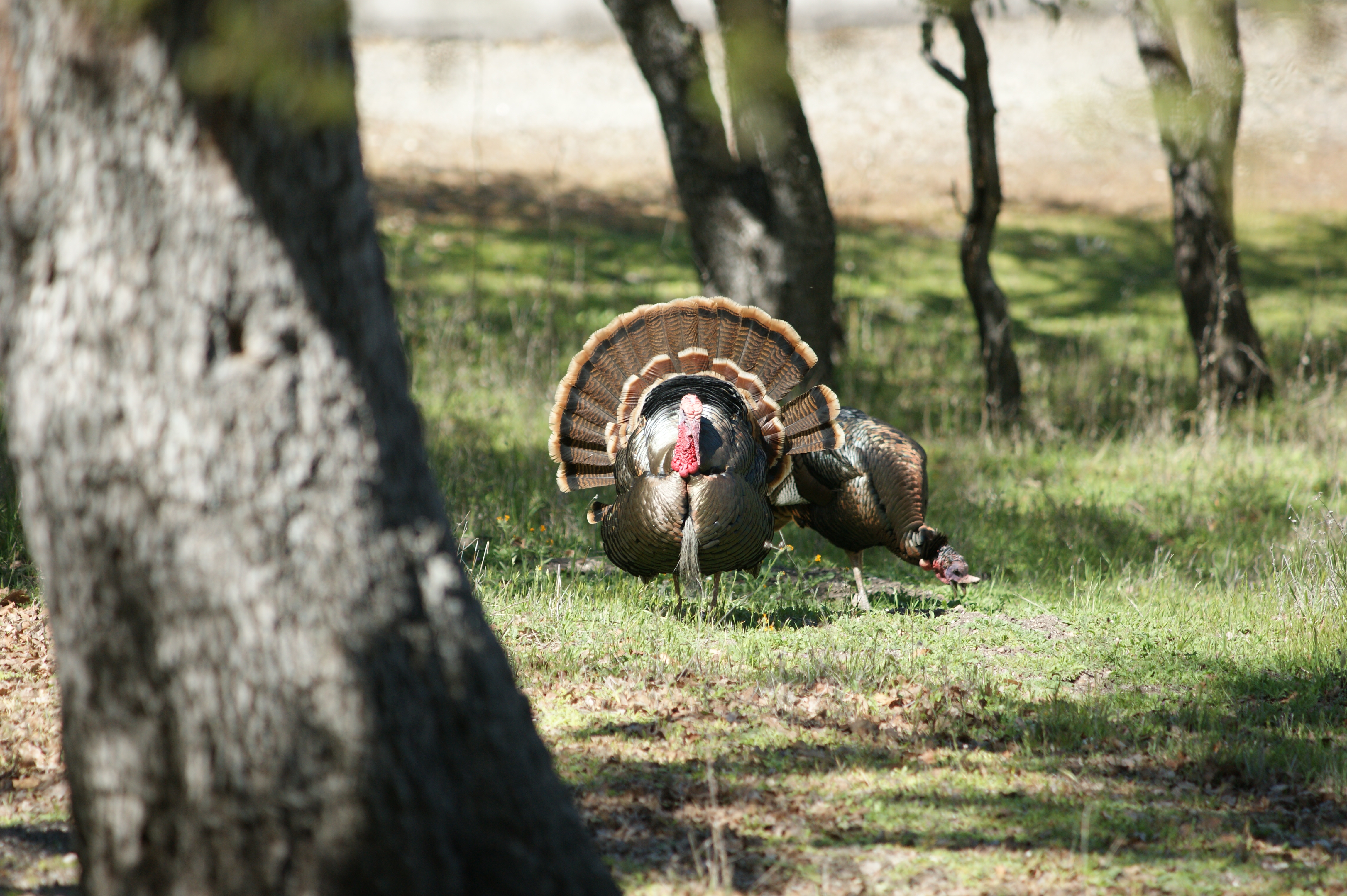 Fort Hunter Liggett Hunt & Fish Program
Fort Hunter Liggett (FHL) is an active military training facility that encompasses over 160,000 acres of grasslands, woodlands, and chaparral habitats in southern Monterey County. FHL is about 25 miles southwest of King City along Jolon Road, and about 50 miles northwest of Paso Robles west from Highway 101 to Jolon Road. FHL has up to 110,000 acres open to hunting on weekends and federal holidays depending on military training activities. A FHL permit, valid California Department of Fish and Wildlife (CDFW) hunting license, species tags and stamps and photo identification are required to hunt on Fort Hunter Liggett. CDFW license, tags or stamps are not available on post.
Hunting and Fishing Permits: The Sikes Act and Department of Army policy authorize hunting and fishing on military lands for a fee. FHL fees support hunting and fishing, wildlife and habitat management only on FHL (see "Your Fees at Work" under "Things of Interest" above). Annual Fishing, Annual Hunting, and Two-Day Hunting are available by internet sales only. Discounts are available for Disabled Veterans, Recovering Service Members, and Junior hunters (see "Permit Fees" under "Permit Info" above). Hunting and Fishing permits are non-transferable and non-refundable and expire along with your California hunting or fishing license, respectively.
Game Species: The following game species may be hunted on FHL during open seasons and by CDFW regulations: deer, tule elk, pig, coyote, jackrabbit, cottontail, tree squirrel, dove, quail, pigeon, turkey, ducks, and geese.
Special Weapons Areas: Training Areas 29 and 13E are walk-in only and restricted to shotgun, muzzle-loading, and archery weapons. Training Area 3, 6B, 13A, 13B and 16B are restricted to archery only.
---
Fort Hunting Liggett Hunt & Fish Program
Directorate of Public Work
Environmental Division, Conservation Branch
P.O. Box 7091
Fort Hunter Liggett, California 93928
​(831) 386-2954
usarmy.hunterliggett.id-readiness.mbx.hunt-and-fish-program@army.mil
---