Welcome to the
U.S. Army Garrison Fort Hunter Liggett
iSportsman Hunt & Fish Portal
Here is where you buy permits, check area availability, check-in/-out of areas, report game harvested or fish caught, and more. All hunters and anglers are required to go through this portal to access the privilege of hunting and fishing at FHL. To properly use iSportsman, you should read and understand the educational materials available from this website.
PUBLIC ACCESS TO HUNT AND FISH
​FHL Hunt and Fish Program is open to the public. Anyone with a valid California Hunting or Fishing License, an iSportsman account, and passes a criminal background check through FHL Law Enforcement is eligible to buy a permit. ​All purchases are online through your account with a major credit or debit card. All sales are final. FHL follows and enforces all California Fish and Game laws and regulations, including fish and game seasons, bag/harvest limits, and required tags and/or stamps. When the FHL mission requirements allows, fishing is available daily and hunting is typically available on weekends and federal holidays.
RESOURCES FOR NEW USERS
IMPORTANT UPDATES
REMINDERS
Annual Vetting: Remember, proof of vetting is an annual requirement for all hunters and anglers, even if you have been vetted the previous year.
Early Check-in: Check-in through your account starts at 2:00 PM the day before. Early check-in does NOT mean early entry. Access is not permitted

into hunt areas or fishing ponds

until two hours before sunrise.
Vehicle Pass: Remember to print and bring your Vehicle Pass. (←click link)
COVID-19 IMPACTS TO H&F ACCESS
All permit salse are final. The H&F program does not issue refunds. In the future, FHL may institute operational measures to combat Covid-19, which could include closing the H&F Program. We anticipate that the rescheduling of COVID-19 postponed training exercises will severely limit hunting and fishing access during summer and fall, including the deer, elk, waterfowl and upland game seasons.
Fort Hunter Liggett reserves the right to close to the public at any time. FHL makes no guarantee that hunting access will be granted during FHL deer and elk seasons or that there will be compensation to tag holders if access is not granted. We will try to reschedule draw tag hunts before cancelling them. However, applying for or receiving a FHL deer or elk tag from California Dept. of Fish & Wildlife implies no obligation of performance or agreement on behalf of FHL.
Current Covid-19 Measures for Limited Recreational Access:
2020-21 Two-day Hunting Permit sales are suspended until further notice.

No guests are allowed for fishing and general hunting. Elk hunters and junior hunters may be accompanied by two vetted guests each.

Only H&F permit holders checked in through iSportsman are authorized for FHL access.

H&F permit holders are NOT permitted FHL Cantonment (FHL's 24/7 guarded main gate) access.

Access is restricted to 4 hunters per square mile and 8 anglers per reservoir.
For latest FHL COVID-19 information visit: https://home.army.mil/liggett/index.php/about/Garrison/public-affairs/covid-19. For the latest information and senior leader messages visit FHL Facebook: https://www.facebook.com/FortHunterLiggett.
---
Primitive camping no electric or sewer $10.00 per night.

Site with electric $15.00 per night.

Payments made at the entrance of the campground in the honor pole.

Campers must fill out information on the payment envelope and place camp pass in vehicle.
For more campground information, contact MWR at (831) 386-2604 or marketing@fhlfmwr.com.
---
---
---
Do you have FHL hunting or fishing photos you would like to share?




Email us your pictures for
Photo Gallery
consideration.
---
---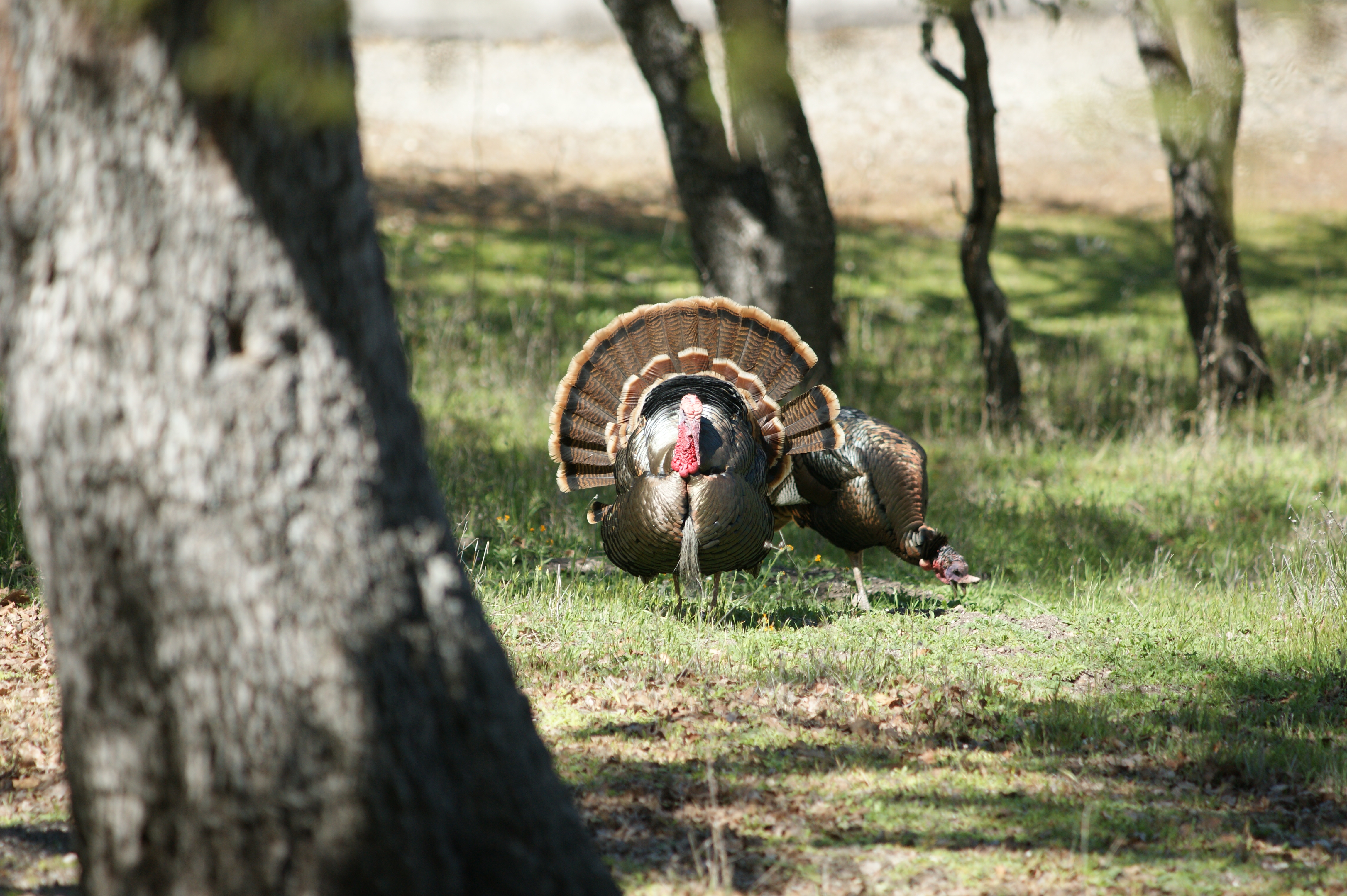 Fort Hunter Liggett
Hunt & Fish Program
Directorate of Public Work
Environmental Division
Conservation Branch
P.O. Box 7091
Fort Hunter Liggett, California 93928
​(831) 386-2954
usarmy.hunterliggett.id-readiness.mbx.hunt-and-fish-program@mail.mil
Updated: 26 MAY 2020